Last Updated on May 13, 2023 by admin
Buy Erlocip 150mg Price Only @3499
About Erlocip 150mg
SALT COMPOSITION
Erlotinib (150mg)
Erlocip 150 Tablet is used in the treatment of non-small cell lung cancer and pancreatic cancer.
Erlocip 150 Tablet should be taken on an empty stomach or should be taken one hour before or 2 hour after meal. You should continue to take it as long as your doctor advises it. The duration of treatment varies according to your needs and response to treatment. You should take it exactly as your doctor has advised. Taking it in the wrong way or taking too much can cause very serious side effects. It may take several weeks or months for you to see or feel the benefits but do not stop taking it unless your doctor tells you to.
The most common side effects of this medicine include nausea, vomiting, fatigue, rash, and weight loss. It may cause severe diarrhea, drink plenty of fluids or consult with your doctor if it bothers you. It makes you sensitive towards sunlight, hence wear protective clothing or use sunscreen while going out. In case you develop ulceration in mouth, changes in your vision, or breathing difficulties than it is better to inform the doctor. Your doctor may advise for regular monitoring of liver function while you are taking this medicine.
Many other medicines can affect, or be affected by, this medicine so let your healthcare team know all medications you are using. This medicine is not recommended during pregnancy or while breastfeeding. The use of effective contraception by both males and females during treatment is important to avoid pregnancy. It is advised to quit smoking while taking this medicine as it can affect the working of the medicine. If you have to take an antacid or any other medicine, take it at a gap of at least 2 hours after taking the cancer medicine.
USES OF ERLOCIP TABLET
Non-small cell lung cancer
Pancreatic cancer
BENEFITS OF ERLOCIP TABLET
In Non-small cell lung cancer
Non-small cell lung cancer is one of the major kinds of lung cancer and it affects both smokers as well as non-smokers. Erlocip 150 Tablet helps treat non-small cell lung cancer and may be given alone or in combination with other medicines. It is a potent and very toxic medicine and you should discuss the risks and benefits with your doctor. You should avoid drinking alcohol while having this treatment and drink plenty of water to stay hydrated.
Show More
SIDE EFFECTS OF ERLOCIP TABLET
Most side effects do not require any medical attention and disappear as your body adjusts to the medicine. Consult your doctor if they persist or if you're worried about them
Common side effects of Erlocip
Abdominal pain
Bone pain
Breathlessness
Constipation
Cough
Diarrhea
Fatigue
Fever
Infection
Muscle pain
Nausea
Rash
Stomatitis (Inflammation of the mouth)
Vomiting
Weight loss
HOW TO USE ERLOCIP TABLET
Take this medicine in the dose and duration as advised by your doctor. Swallow it as a whole. Do not chew, crush or break it. Erlocip 150 Tablet is to be taken empty stomach.
HOW ERLOCIP TABLET WORKS?
Erlocip 150 Tablet is an anti-cancer medication. Epidermal growth factor receptors (EGFR) are expressed on the lung cancer cell surfaces that modulate their growth. This medicine works by binding the chemical messenger, EGFR, hence, inhibits the cancer signaling pathways mediated by EGFR. This is how it restricts further growth of the cancer cells.
SAFETY ADVICE
warnings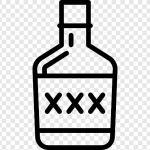 Alcohol
CONSULT YOUR DOCTOR
It is not known whether it is safe to consume alcohol with Erlocip 150 Tablet. Please consult your doctor.
warnings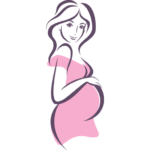 Pregnancy
CONSULT YOUR DOCTOR
Erlocip 150 Tablet is unsafe to use during pregnancy as there is definite evidence of risk to the developing baby. However, the doctor may rarely prescribe it in some life-threatening situations if the benefits are more than the potential risks. Please consult your doctor.
warnings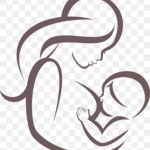 Breastfeeding
CONSULT YOUR DOCTOR
Erlocip 150 Tablet is probably unsafe to use during breastfeeding. Limited human data suggests that the drug may pass into the breastmilk and harm the baby.
warnings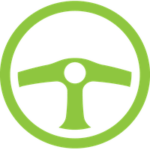 Driving
CONSULT YOUR DOCTOR
It is not known whether Erlocip 150 Tablet alters the ability to drive. Do not drive if you experience any symptoms that affect your ability to concentrate and react.
warnings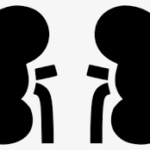 Kidney
SAFE IF PRESCRIBED
Erlocip 150 Tablet is safe to use in patients with kidney disease. No dose adjustment of Erlocip 150 Tablet is recommended.
Use of this medicine is not advised in patients with severe kidney disease.
warnings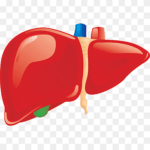 Liver
CAUTION
Erlocip 150 Tablet should be used with caution in patients with liver disease. Dose adjustment of Erlocip 150 Tablet may be needed. Please consult your doctor.
Limited information is available on the use of Erlocip 150 Tablet in these patients. No dose adjustment is recommended in patients with mild to moderate liver disease.
warnings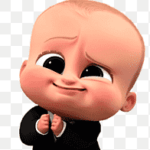 CHILDREN CAUTION
UNSAFE
Erlocip 150 Tablet is not recommended for use in children and adolescents below 18 years.

  Erlocip 150 Tablet Habit Forming :  NO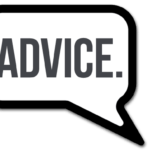 expert advice
WHAT IF YOU FORGET TO TAKE ERLOCIP TABLET?
If you miss a dose of Erlocip 150 Tablet, skip it and continue with your normal schedule. Do not double the dose.
   FOOD AND DRINK
Eat a healthy and balanced diet. Eat vitamin and nutrient-rich food such as dark-green, yellow, orange, and red vegetables and fruit as it helps to boost your immune system. Option for lean protein and whole grains.
Avoid eating raw meat and eggs. Consume properly boiled and cooked meat, poultry, or seafood.
Eat bland and low-fat foods and avoid spicy or oily foods if you experience nausea or vomiting.
Try to reduce emotional and physical stress by spending time with family or whatever makes you happy.
Drink more fluids and avoid alcoholic beverages to prevent dehydration.
Wash your hands properly before and after eating.
Make sure you sleep at least 8 hours a day.
FAQs ABOUT ERLOCIP 150MG TABLET
Q: What is ERLOCIP 150MG TABLET used for?
A: ERLOCIP 150MG TABLET is used in adults to treat non-small cell lung cancer at an advanced stage, as initial therapy (or as therapy if disease remains largely unchanged after initial chemotherapy, provided your cancer cells have specific EGFR mutations), if previous chemotherapy has not helped to stop the disease and to treat cancer of the pancreas at a metastatic stage in combination with gemcitabine.
Q: What is the mechanism of action of ERLOCIP 150MG TABLET?
A: ERLOCIP 150MG TABLET binds to the intracellular portion (tyrosine kinase) of the epidermal growth factor receptor (EGFR) and inhibits its activity. EGFR is expressed on the surface of both normal as well as cancer cells. Inhibition of EGFR and it's signaling significantly decreases tumor multiplication and survival, resulting in cell death.
Q: Can ERLOCIP 150MG TABLET be used in pregnant women?
A: There is no adequate data on the use of ERLOCIP 150MG TABLET in pregnant women. If you become pregnant during the treatment immediately inform your doctor who will decide if the treatment should be continued.
Q: Can ERLOCIP 150MG TABLET be taken along with Statins?
A: If you are taking statins (medicines to lower your blood cholesterol), ERLOCIP 150MG TABLET may increase the risk of statin related muscle problems, which on rare occasions can lead to serious muscle breakdown (rhabdomyolysis) resulting in kidney damage, talk to your doctor before taking this medicine.
Q: Can ERLOCIP 150MG TABLET be used in children?
A: ERLOCIP 150MG TABLET is not recommended for use in children and adolescents (under 18 years of age). Consult your doctor for more information on this medicine before taking it.
Substitutes for Erlocip 150mg Tablet