Last Updated on July 29, 2023 by admin
Viraday Tablet Online Buy
overview Viraday Tablet
Salt: in Viraday
Emtricitabine (200mg) + Tenofovir disoproxil fumarate (300mg) + Efavirenz (600mg)
Viraday Tablet is a combination of antiretrovirals medicines. It is prescribed to treat HIV (human immunodeficiency virus) infection. It boosts up the immunity to fight against HIV to manage or treat AIDS (acquired immunodeficiency syndrome).
Viraday Tablet restricts the growth of HIV in the body and reduces the risk of getting HIV-related complications to improve the lifespan of an individual. The medicine should be taken in an empty stomach for better efficacy. Taking these medicines regularly at the same time increases their effectiveness. A dose of this medicine should not be missed as it can affect your recovery. It is important to complete the full course of the treatment until your doctor advises you to stop it.
Common side effects of this medicine include nausea, vomiting, diarrhea, flatulence, trouble sleeping, headache, and rash. These are usually not serious, however, inform your doctor if they bother you or do not go away. This medicine can also make you feel dizzy or drowsy, so it is advised to avoid driving. In addition to that, avoid alcohol consumption as it may increase the intensity of the side effects. While on the treatment, generally, some people may experience bone pain. To cope up with this you can take calcium and vitamin D supplements as per your doctor's advice. Birth control pills are ineffective with this medicine, therefore other reliable birth controls should be used.
Before starting with the treatment, you should consult your doctor if you are pregnant or breastfeeding, or have any kidney, liver, or bone disease. Your doctor may suggest regular blood tests to check your blood counts, liver function, and kidney function. If you are HIV positive, you should not breastfeed or share personal belongings like razors or toothbrushes. Consult your doctor to know about safe sex methods in order to prevent transmission of HIV during intercourse.
Uses of viraday tablet
Product Benefits Viraday Tablet
Viraday Tablet prevents the HIV virus from multiplying in your body. It helps control the infection and makes your immune system work better. This lowers your chances of getting complications such as new infections and improves your quality of life.
It is not a cure of HIV or AIDS and should not be used to prevent HIV after accidental exposure to a risk. It is important that you take this medicine as prescribed, following the dosage recommended by your doctor. Taking all doses in the right amount at the right times greatly increases the effectiveness of your combination of medicines and reduces the chances of your HIV infection becoming resistant to antiretroviral medicines. However, taking this medicine will not prevent you from passing HIV to other people.
viraday tablet Uses
Viraday Tablet is used for the treatment, control, prevention, & improvement of the following diseases, conditions and symptoms:
SIDE EFFECTS OF VIRADAY TABLET
Most side effects do not require any medical attention and disappear as your body adjusts to the medicine. Consult your doctor if they persist or if you're worried about them
Common side effects of Viraday Tablet
Nausea
Diarrhea
Rash
Weakness
Allergic reaction
Fatigue
Decreased white blood cell count (neutrophils)
Vomiting
Abdominal pain
Increased transaminase level in blood
Decreased phosphate level in blood
Increased triglyceride level in blood
Increased glucose level in blood
Gastrointestinal disorder
Increased liver enzymes
Elevated levels of serum amylase
Increased lipase in the blood
Elevated creatinine kinase
HOW TO USE VIRADAY TABLET
Take this medicine in the dose and duration as advised by your doctor. Swallow it as a whole. Do not chew, crush or break it. Viraday Tablet is to be taken empty stomach.
HOW VIRADAY TABLET WORKS
Viraday Tablet is a combination of three antiviral medicines: Emtricitabine, Tenofovir disoproxil fumarate and Efavirenz. They work by preventing HIV (virus) from multiplying, thereby reducing the amount of virus in your body. They also increase the CD4 cell (white blood cells that protect against infection) count in your blood.
warnings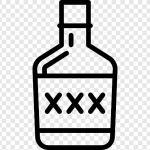 Alcohol CAUTION
Caution is advised when consuming alcohol with Viraday Tablet. Please consult your doctor.
warnings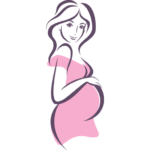 Pregnancy CAUTION
CONSULT YOUR DOCTOR
Viraday Tablet is unsafe to use during pregnancy as there is definite evidence of risk to the developing baby. However, the doctor may rarely prescribe it in some life-threatening situations if the benefits are more than the potential risks. Please consult your doctor.
warnings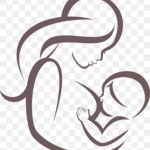 Breast feeding CAUTION
SAFE IF PRESCRIBED
Viraday Tablet is probably safe to use during breastfeeding. Limited human data suggests that the drug does not represent any significant risk to the baby.
warnings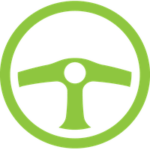 Driving CAUTION
UNSAFE
Viraday Tablet may decrease alertness, affect your vision or make you feel sleepy and dizzy. Do not drive if these symptoms occur.
warnings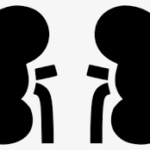 Kidney CAUTION
SAFE IF PRESCRIBED
Viraday Tablet is probably safe to use in patients with kidney disease. Limited data available suggests that dose adjustment of Viraday Tablet may not be needed in these patients. Please consult your doctor.
warnings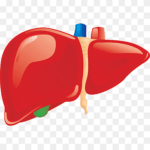 Liver CAUTION
SAFE IF PRESCRIBED
Viraday Tablet is probably safe to use in patients with liver disease. Limited data available suggests that dose adjustment of Viraday Tablet may not be needed in these patients. Please consult your doctor.
warnings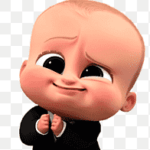 CHILDREN CAUTION
UNSAFE
Viraday Tablet is not recommended for use in children and adolescents below 18 years.

   Viraday Tablet Habit Forming :  NO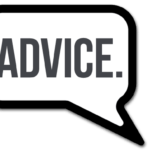 expert advice
WHAT IF YOU FORGET TO TAKE VIRADAY TABLET?
If you miss a dose of Viraday Tablet, take it as soon as possible. However, if it is almost time for your next dose, skip the missed dose and go back to your regular schedule. Do not double the dose.
Viraday Tablet is a combination of three medicines which slows down or stops the progression of HIV infections.
Take it on an empty stomach, preferably at bedtime, to reduce side effects.
Skipping doses increases the risk of treatment failure. Make sure that you take all your doses at the correct time.
Viraday Tablet may cause dizziness or sleepiness. Don't drive or do anything requiring concentration until you know how it affects you.
Viraday Tablet can cause birth defects. Use effective contraception while taking Viraday Tablet and 12 weeks after stopping it.
It may cause weakening of your bones. Exercise regularly and take calcium and vitamin D supplements as suggested by your doctor.
Your doctor may monitor your kidney and liver functions regularly. Inform your doctor if you develop symptoms such as abdominal pain, loss of appetite, darkened urine or yellowing of the eyes or skin.
Do not stop taking Viraday Tablet without your doctor's advice.
Viraday Tablet Recommended Dosage for Adults Patients Weighing at Least 40 kg.
VIRADAY Tablet are not recommended in patients with moderate or severe renal impairment (estimated creatinine clearance below 50 mL/min).
Discontinue VIRADAY Tablet if elevation of serum transaminases is accompanied by clinical signs or symptoms of hepatitis or hepatic decompensation.
   FOOD AND DRINK
Eat a healthy and balanced diet. Eat vitamin and nutrient-rich food such as dark-green, yellow, orange, and red vegetables and fruit as it helps to boost your immune system. Option for lean protein and whole grains.
Avoid eating raw meat and eggs. Consume properly boiled and cooked meat, poultry, or seafood.
Eat bland and low-fat foods and avoid spicy or oily foods if you experience nausea or vomiting.
Try to reduce emotional and physical stress by spending time with family or whatever makes you happy.
Drink more fluids and avoid alcoholic beverages to prevent dehydration.
Wash your hands properly before and after eating.
Make sure you sleep at least 8 hours a day.
FAQs ABOUT VIRADAY TABLET
Q: Can Viraday Tablet be taken with other antiretroviral medications?
A: Viraday Tablet is often combined with other antiretroviral medications as part of a multidrug regimen for treating HIV infection. The specific combination of medications will depend on individual health status, treatment history, and potential drug interactions.
Q: Can Viraday Tablet be safely used by older adults?
A: Viraday Tablet can be used in older adults. Still, dosage adjustments or additional monitoring may be necessary, as age-related changes in kidney and liver function can affect medication clearance. It is important to discuss individual health status and any concerns with a healthcare provider.
Q: Can Viraday Tablet be used in individuals with pre-existing bone conditions?
A: Individuals with pre-existing bone conditions, such as osteoporosis or osteopenia, may require careful monitoring and management when using Viraday Tablet. It is important to discuss any underlying bone conditions with your healthcare provider to ensure appropriate bone health monitoring and potential supplementation.
Q: Can Viraday Tablet prevent all forms of HIV transmission?
A: Viraday Tablet, when used as PrEP, significantly reduces the risk of HIV transmission through sexual activity or injection drug use. However, they do not provide 100% protection against HIV, and it is important to continue practicing safe sex and taking other preventive measures.
Q: Can Viraday Tablet cause lactic acidosis?
A: Although rare, Viraday Tablet has been associated with the risk of lactic acidosis. Lactic acidosis is a serious condition characterized by the accumulation of lactic acid in the blood. It is important to promptly report any symptoms such as unusual weakness, rapid breathing, nausea, vomiting, abdominal pain, or unexplained muscle pain to your healthcare provider while taking it.
Q: Are any specific tests or monitoring required for bone health while taking Viraday Tablet?
A: Monitoring of bone mineral density may be recommended for individuals on long-term treatment with Tenofovir disoproxil fumarate. Your healthcare provider may request bone density scans or blood tests to assess bone health and determine if any interventions or additional treatments are necessary.
Q: Can Viraday Tablet be used in individuals with liver or kidney disease?
A: Viraday Tablets should be used cautiously in individuals with liver or kidney impairment. Dose adjustments or alternative treatment options may be necessary.
Q: what is the viraday tablet price in india?
A: The price of Viraday tablet is cheaper if you buy it in bulk, the last rate of Viraday tablet is available in 1475.You Can Order From HIVHUB.IN With Free Shipping Cash On Delivery Available No Hidden Charges.
References:
Substitutes for Viraday Tablet