Last Updated on March 18, 2023 by admin
Buy Invanz 1g Injection Price Online @2250
Ertapenem 1gm Injection introduction
Invanz 1gm Injection is an antibiotic belonging to the carbapenem group that fights bacteria. It is used to treat severe infections of the skin, lungs, stomach, urinary tract, blood and brain (eg. meningitis). It works by killing the bacteria that cause these problems.
Invanz 1gm Injection is commonly used to treat seriously ill patients admitted to the hospital. This medicine is given by drip or by direct injection into a vein, under the supervision of a doctor or a nurse. The dose will depend on what type of infection you have, where it is in the body, and how serious it is. You should keep on taking the injection for as long as you have been prescribed, even if your symptoms quickly improve. If you stop taking it too early the infection may return or worsen.Some people may develop side effects like diarrhea, nausea, headache, infused vein complication. These side effects are usually temporary and go away during treatment as your body adjusts to the medicine. Consult your doctor if these side effects bother you or will not go away.Before starting treatment with this medicine, you should tell your doctor if you have epilepsy, liver, or kidney problems or if you are allergic to any antibiotic. While using it, you may be advised blood tests to monitor your blood cell counts and kidney function. This medicine is generally regarded as safe to use in pregnancy and breastfeeding if prescribed by your doctor.
USES OF INVANZ INJECTION
Severe bacterial infections
BENEFITS OF INVANZ INJECTION
In Severe bacterial infections
Invanz 1gm Injection works by killing bacteria which can cause serious infections. It is a versatile medicine used to treat many different types of bacterial infections such as infections of the brain (meningitis), lungs (pneumonia), abdomen, urinary tract, skin, blood, and heart. This medicine is usually given as an injection by a doctor or nurse.Invanz 1gm Injection usually makes you feel better very quickly but you should continue taking it as prescribed even when you feel better to make sure that all bacteria are killed and do not become resistant.
SIDE EFFECTS OF INVANZ INJECTION
Most side effects do not require any medical attention and disappear as your body adjusts to the medicine. Consult your doctor if they persist or if you're worried about them
Common side effects of Invanz
Nausea
Headache
Diarrhea
Infusion site inflammation
HOW TO USE INVANZ INJECTION
Your doctor or nurse will give you this medicine. Kindly do not self administer.
HOW INVANZ INJECTION WORKS
Invanz 1gm Injection is an antibiotic. It kills bacteria by preventing them from forming the bacterial protective covering (cell wall) which is needed for them to survive.
SAFETY ADVICE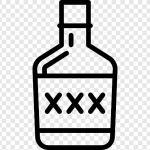 Alcohol
SAFE
Consuming alcohol with Invanz 1gm Injection does not cause any harmful side effects.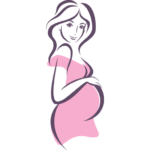 Pregnancy
SAFE IF PRESCRIBED
Invanz 1gm Injection is generally considered safe to use during pregnancy. Animal studies have shown low or no adverse effects to the developing baby; however, there are limited human studies.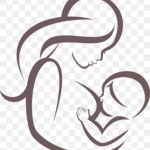 Breastfeeding
SAFE IF PRESCRIBED
Invanz 1gm Injection is probably safe to use during breastfeeding. Limited human data suggests that the drug does not represent any significant risk to the baby.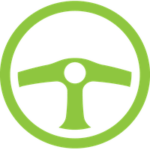 Driving
UNSAFE
Invanz 1gm Injection may cause side effects which could affect your ability to drive.
Certain side effects, such as dizziness and sleepiness, have been reported with Invanz 1gm Injection, which may affect some patients' ability to drive or operate machinery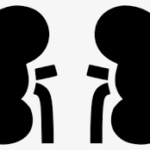 Kidney
CAUTION
Invanz 1gm Injection should be used with caution in patients with kidney disease. Dose adjustment of Invanz 1gm Injection may be needed. Please consult your doctor.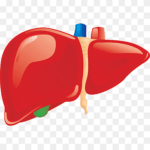 Liver
SAFE IF PRESCRIBED
Invanz 1gm Injection is safe to use in patients with liver disease. No dose adjustment of Invanz 1gm Injection is recommended.