Last Updated on June 11, 2023 by admin
Buy Reatix Kit online buy @520
About Reatix Kit
combikit of Tenofovir and Emtricitabine & Atazanavir and Ritonavir tablets
Reatix Kit a combination of four antiretrovirals. It is prescribed to treat HIV (human immunodeficiency virus) infection. It boosts up the immunity to fight against HIV to manage or treat AIDS (acquired immunodeficiency syndrome).
Reatix Kit restricts the growth of HIV in the body and reduces the risk of getting HIV-related complications to improve the lifespan of an individual. The medicine should be taken with food. Taking these medicines regularly at the same time increases their effectiveness. A dose of this medicine should not be missed as it can affect your recovery. It is important to complete the full course of the treatment until your doctor advises you to stop it.
Some of the common side effects of this medicine are stomach pain, vomiting, nausea, diarrhea, headache, depression, insomnia, taste change, tingling sensation in hands and feet, rashes, etc. These side effects are generally temporary, but if they persist or become serious inform your doctor. This medicine can also make you feel dizzy or drowsy, so it is advised to avoid driving.
Before starting with the treatment, you should consult your doctor if you are pregnant or breastfeeding, or have any health condition. Your doctor may suggest regular laboratory tests to check your blood counts and other bodily functions. If you are HIV positive, you should not breastfeed or share personal belongings like razors or toothbrushes. Consult your doctor to know about safe sex methods to prevent transmission of HIV during intercourse.
USES OF REATIX KIT
SIDE EFFECTS OF REATIX KIT
Common
Nausea
Vomiting
Diarrhea
Stomach pain
Headache
Depression
Insomnia (difficulty in sleeping)
Taste change
Skin rash
Peripheral neuropathy (tingling and numbness of feet and hand)
Increased blood lipid level
Increased liver enzymes
HOW TO USE REATIX KIT
Take this medicine in the dose and duration as advised by your doctor. Check the label before use. Reatix Kit is to be taken with food.
HOW REATIX KIT WORKS
Reatix Kit is a combination of four antiviral medicines: Tenofovir disoproxil fumarate, Emtricitabine, Atazanavir and Ritonavir. Tenofovir disoproxil fumarate and Emtricitabine work by preventing HIV (virus) from multiplying, thereby reducing the amount of virus in your body. They also increase the CD4 cell (white blood cells that protect against infection) count in your blood. Atazanavir and Ritonavir work by interfering with an enzyme (protease), which is required by HIV-infected cells to make new viruses.
SAFETY ADVICE
warnings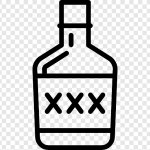 Alcohol CAUTION
Caution is advised when consuming alcohol with Reatix Kit. Please consult your doctor.
warnings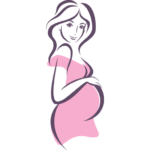 Pregnancy CAUTION
SAFE IF PRESCRIBED
Reatix Kit is generally considered safe to use during pregnancy. Animal studies have shown low or no adverse effects to the developing baby; however, there are limited human studies.
warnings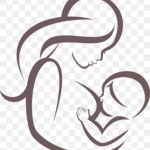 Breastfeeding CAUTION
SAFE IF PRESCRIBED
Reatix Kit is probably safe to use during breastfeeding. Limited human data suggests that the drug does not represent any significant risk to the baby.
warnings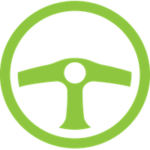 Driving CAUTION
UNSAFE
Reatix Kit may decrease alertness, affect your vision or make you feel sleepy and dizzy. Do not drive if these symptoms occur.
warnings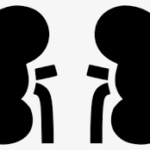 Kidney CAUTION
SAFE IF PRESCRIBED
Reatix Kit is probably safe to use in patients with kidney disease. Limited data available suggests that dose adjustment of Reatix Kit may not be needed in these patients. Please consult your doctor.
warnings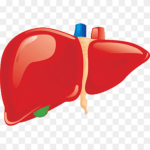 Liver CAUTION
SAFE IF PRESCRIBED
Reatix Kit is probably safe to use in patients with liver disease. Limited data available suggests that dose adjustment of Reatix Kit may not be needed in these patients. Please consult your doctor.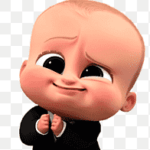 CHILDREN CAUTION
UNSAFE
Riatix kit Tablet is not recommended for use in children and adolescents below 18 years.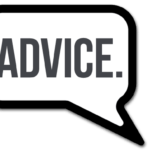 expert advice
WHAT IF YOU FORGET TO TAKE REATIX KIT?
If you miss a dose of Reatix Kit, take it as soon as possible. However, if it is almost time for your next dose, skip the missed dose and go back to your regular schedule. Do not double the dose
Reatix Kit must be taken with food at the same time every day.
Do not skip any doses and finish the full course of treatment even if you feel better. Stopping it early may make the infection come back and harder to treat.
It is advisable to drink plenty of fluids and a healthy diet while taking the medicine.
It may cause dizziness. Do not drive or do anything that requires mental focus until you know how medicine affects you.
Avoid consuming alcohol while taking medication as it may cause increased side effects.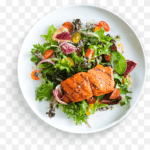 FOOD AND DRINK
Eat a healthy and balanced diet. Eat vitamin and nutrient-rich food such as dark-green, yellow, orange, and red vegetables and fruit as it helps to boost your immune system. Option for lean protein and whole grains.
Avoid eating raw meat and eggs. Consume properly boiled and cooked meat, poultry, or seafood.
Eat bland and low-fat foods and avoid spicy or oily foods if you experience nausea or vomiting.
Try to reduce emotional and physical stress by spending time with family or whatever makes you happy.
Drink more fluids and avoid alcoholic beverages to prevent dehydration.
Wash your hands properly before and after eating.
Make sure you sleep at least 8 hours a day.
FAQs ABOUT REATIX KIT
Q: Can I develop rash while taking REATIX KIT?
A: Skin rash is the most common side effect of REATIX KIT. Rashes may turn serious, so stop taking this medicine and go to your physician the moment you develop a rash.
Q: Can I drink alcohol with REATIX KIT?
A: Consuming alcohol with REATIX KIT may put you at a greater risk of developing a bone problem called osteonecrosis (bone cell death), so it is better to avoid it. Consult your physician for further queries.
Q: How does REATIX KIT cure HIV infection?
A: REATIX KIT does not cure HIV infection. It reduces the amount of HIV virus in your body and increases CD4 cell counts (a type of white blood cell, which is important in maintaining a healthy immune system to help fight infection). It is very important that you remain under the care of your physician.
Q: Can REATIX KIT be taken during pregnancy?
A: REATIX KIT should be used in pregnant women only if considered necessary by your physician. If you are pregnant, think you may be pregnant or are planning to get pregnant, consult your physician before taking it. Inform your physician immediately if you become pregnant during treatment with REATIX KIT.
Q: Does REATIX KIT change my body shape?
A: Treatment with REATIX KIT might cause redistribution, accumulation or loss of body fat, which might lead to a change in your body shape. Contact your physician if you notice any such changes.
Q: What if I miss a dose of REATIX KIT?
A: If you miss a dose of REATIX KIT, take it if you remember immediately. However, omit if it is more than 6 hours past the missed dose. Do not take REATIX KIT twice to make up for a forgotten dose.
Q: what is the reatix kit price in india?
A: Although the price of RIATIX KIT is 996 per strip, but it will be available in HIVHUB.IN for 520 with free shipping cash on delivery, the whole box which will last for a month costs 2600 rupees.
REFERENCES:
1. KD. Tripathi. Antiviral drugs. Essentials of Medical Pharmacology. Seventh edition. 2013. Page 798– 815.
2. Chad J Achenbach, Kristin M Darin, Robert L Murphy and Christine Katlama. Atazanavir/ritonavir-based combination antiretroviral therapy for treatment of HIV-1 infection in adults. National Library of Medicine. February 2011. [Accessed on 26th July 2022] https://www.ncbi.nlm.nih.gov/pmc/articles/PMC3127229/
3. Onyema Ogbuagu, Peter J Ruane, Daniel Podzamczer, Laura C Salazar, Keith Henry, David M Asmuth, David Wohl, Richard Gilson et.al. Long-term safety and efficacy of emtricitabine and tenofovir alafenamide vs emtricitabine and tenofovir disoproxil fumarate for HIV-1 pre-exposure prophylaxis: week 96 results from a randomised, double-blind, placebo-controlled, phase 3 trial. National Library of Medicine. July 2021. [Accessed on 26th July 2022] https://pubmed.ncbi.nlm.nih.gov/34197772/
4. Matrix Laboratories Limited. US Food and Drug Administration. [Revised on November 2011] [Accessed on 26th July 2022] https://www.accessdata.fda.gov/drugsatfda_docs/pepfar/022282PI.pdf
5. Gilead Sciences, Inc. US Food and Drug Administration. [Revised on March 2016] [Accessed on 26th July 2022] https://www.accessdata.fda.gov/drugsatfda_docs/label/2016/021752s047lbl.pdf
6. Ciplamed. Qvir Kit. [Revised on December 2018] [Accessed on 26th July 2022] https://ciplamed.com/content/qvir-kit
substitutes