Last Updated on March 20, 2023 by admin
Buy Mycofit 500mg Tablet Online @399
About Mycofit 500 Tablet
SALT COMPOSITION
Mycophenolate mofetil (500mg)
Mycofit 500 Tablet belongs to a group of medicines called immunosuppressants. It is used with other medicines to prevent your body from rejecting an organ (such as a kidney, heart or liver) after a transplant. It works by supressing your body's immune system, so that it does not attack the new organ.
The amount of Mycofit 500 Tablet you take and how often you take it depends on the type of transplant you have. Follow your doctor's instructions on this. You should take it on an empty stomach, at least 1 hour before or 2 hours after a meal. Swallow it as a whole, do not crush, chew, or break it. Take the medicine regularly to get the maximum benefit and keep taking it even if you feel well. If you stop taking it, you may increase the chances of rejecting your transplanted organ. The treatment will continue for as long as you need it to prevent rejection.
The most common side effects are nausea, vomiting, diarrhea, stomach pain, headache, high blood pressure, and changes in the number of white blood cells. You may catch more infection than usual as medicine suppresses the immune system. There is also an increased risk of developing some cancers for this reason. To reduce your risk of skin cancer, limit your exposure to the sun and use sunscreen. There is a long list of potential side effects with this medicine. You should ask your doctor about them and what signs to look out for because some of them can be serious and need urgent medical attention.
Mycofit 500 Tablet can cause birth defects and abortion so do not take it if you are pregnant, planning to become pregnant or breastfeeding. You should talk to your doctor before taking this medicine if you have any signs of infection or if you have any unexpected bruising or bleeding. You should also let your healthcare team know all other medicines you are taking as they may affect, or be affected by, this medicine. You will have regular tests to check for any changes in the number of your blood cells and the amount of sugar and cholesterol in your blood.
USES OF MYCOFIT TABLET
Prevention of organ rejection in transplant patients
BENEFITS OF MYCOFIT TABLET
In Prevention of organ rejection in transplant patients
Mycofit 500 Tablet belongs to a group of medicines known as immunosuppressive agents. It lowers your immune response and reduces the chance of your body attacking the transplanted organ. Organ rejection happens when your immune system treats the new organ as an invader and attacks it. This medicine may be used in combination with other medicines to suppress the immune system and help your body accept the new organ.
SIDE EFFECTS OF MYCOFIT TABLET
Most side effects do not require any medical attention and disappear as your body adjusts to the medicine. Consult your doctor if they persist or if you're worried about them
Common side effects of Mycofit
Nausea
Vomiting
Diarrhea
Abdominal pain
Headache
High blood pressure
Decreased white blood cell count (neutrophils)
HOW TO USE MYCOFIT TABLET
Take this medicine in the dose and duration as advised by your doctor. Swallow it as a whole. Do not chew, crush or break it. Mycofit 500 Tablet may be taken with or without food, but it is better to take it at a fixed time.
HOW MYCOFIT TABLET WORKS
Mycofit 500 Tablet is an immunosuppressant. It reduces the action of body's own defence system (the immune system) and prevents rejection of the transplanted organ.
SAFETY ADVICE
warnings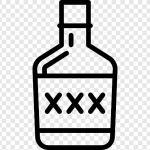 Alcohol
SAFE
Consuming alcohol with Mycofit 500 Tablet does not cause any harmful side effects.
warnings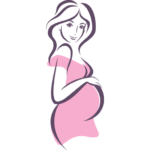 Pregnancy
CONSULT YOUR DOCTOR
Mycofit 500 Tablet is unsafe to use during pregnancy as there is definite evidence of risk to the developing baby. However, the doctor may rarely prescribe it in some life-threatening situations if the benefits are more than the potential risks. Please consult your doctor.
warnings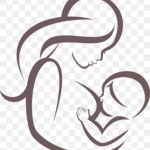 Breastfeeding
UNSAFE
Mycofit 500 Tablet is unsafe to use during breastfeeding. Data suggests that the drug may cause toxicity to the baby.
warnings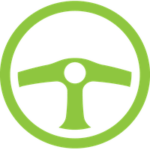 Driving
SAFE
Mycofit 500 Tablet does not usually affect your ability to drive.
warnings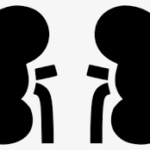 Kidney
SAFE IF PRESCRIBED
Mycofit 500 Tablet is probably safe to use in patients with kidney disease. Limited data available suggests that dose adjustment of Mycofit 500 Tablet may not be needed in these patients. Please consult your doctor.
warnings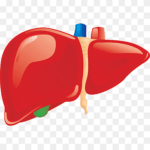 Liver
CONSULT YOUR DOCTOR
There is limited information available on the use of Mycofit 500 Tablet in patients with liver disease. Please consult your doctor.
warning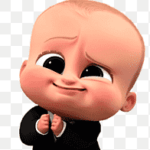 CHILDREN CAUTION
UNSAFE
Mycofit 500 Tablet is not recommended for use in children and adolescents below 18 years.

  Mycofit 500 Tablet Habit Forming :  NO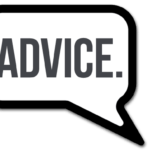 expert advice
• Your doctor has prescribed Mycofit 500 Tablet to stop your body from rejecting a transplanted organ (e.g. kidney, heart or liver).
• It may take 6 to 12 weeks for Mycofit 500 Tablet to start working. Keep taking it as prescribed.
• It may cause birth defects so birth control is required in females with reproductive potential.
• It makes you more susceptible to getting infections. Avoid contact with people who have an infection. Consult your doctor immediately if you develop a sore throat, high temperature, any other signs of infections.
• Protect yourself from direct sunlight by wearing protective clothing and applying a sunscreen with a high sun protection factor (SPF).
• Take it with food to minimize possible side effects like nausea and stomach pain.
• Your doctor may get regular blood tests done to monitor the levels of blood cells in your blood. Inform your doctor if you experience symptoms such as unexplained bruising or bleeding, sore throat, mouth ulcers, or fever.