Last Updated on March 18, 2023 by admin
TYLIDYS 250mg Tablet
LAPATINIB 250mg TABLETS 30s
About TYLIDYS 250mg Tablet
TYLIDYS 250mg Tablet is used in the treatment of breast cancer. It works by stopping or slowing down the growth of cancer cells. It is either used alone or in combination with some other medicine to cure advanced-stage breast cancer.
TYLIDYS 250mg Tablet should be taken on an empty stomach or an hour before or 2 hours after a meal. The dose and duration vary according to the severity of your condition and your response to treatment. Take it exactly as prescribed to avoid serious side effects. It may take several weeks or months for you to see or feel the benefits but do not stop taking it unless your doctor tells you to.
The most common side effects of this medicine include nausea, headache, back pain, and breathing difficulty. It may cause severe diarrhea, drink plenty of fluids or consult with your doctor if it bothers you. You may be asked for regular monitoring of blood pressure while taking this medicine. Inform your doctor if you notice a severe headache, confusion, problems with your eyesight, nausea, or vomiting. Your doctor may check your liver function before, during, and after treatment with this medicine.
Before taking TYLIDYS 250mg Tablet, let your doctor know if you have liver or kidney problems. Many other medicines can affect, or be affected by, this medicine so let your healthcare team know all medications you are taking. This medicine is not recommended during pregnancy or while breastfeeding. The use of effective contraception by both males and females during treatment is important to avoid pregnancy.
USES OF TYLIDYS TABLET
Breast cancer
BENEFITS OF TYLIDYS TABLET
In Breast cancer
TYLIDYS 250mg Tablet helps to treat breast cancer and it may be used alone or in combination with other medicines or treatment modalities like chemotherapy. It relieves the symptoms of breast cancer such as breast lumps, bloody discharge from nipples, or changes in the shape or texture of the breast. TYLIDYS 250mg Tablet kills or stops the growth of cancer cells and also prevents the multiplication of cancer cells. Discuss with your doctor if any of the side effects bother you.
SIDE EFFECTS OF TYLIDYS TABLET
Most side effects do not require any medical attention and disappear as your body adjusts to the medicine. Consult your doctor if they persist or if you're worried about them
Common side effects of TYLIDYS
Abdominal pain
Back pain
Breathing problems
Constipation
Cough
Diarrhea
Fatigue
Headache
Hot flashes
Increased bilirubin in the blood
Insomnia (difficulty in sleeping)
Joint pain
Liver damage
Loss of appetite
Mucosal inflammation
Nausea
Pain in extremity
Rash
Stomatitis (Inflammation of the mouth)
Vomiting
Weakness
Weight gain
HOW TO USE TYLIDYS TABLET
Take this medicine in the dose and duration as advised by your doctor. Swallow it as a whole. Do not chew, crush or break it. TYLIDYS 250mg Tablet is to be taken empty stomach.
HOW TYLIDYS TABLET WORKS
TYLIDYS 250mg Tablet is an anti-cancer medication. It works against the HER2 (human epidermal growth factor receptor protein) receptors and EGFRs (epidermal growth factor receptor) which are responsible for the over-proliferation of cells. This is how it inhibits the growth of cancerous cells causing downstream signaling pathways.
SAFETY ADVICE
warnings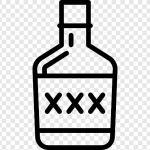 Alcohol
CONSULT YOUR DOCTOR
It is not known whether it is safe to consume alcohol with TYLIDYS 250mg Tablet. Please consult your doctor.
warnings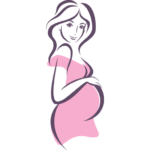 Pregnancy
CONSULT YOUR DOCTOR
TYLIDYS 250mg Tablet may be unsafe to use during pregnancy. Although there are limited studies in humans, animal studies have shown harmful effects on the developing baby. Your doctor will weigh the benefits and any potential risks before prescribing it to you. Please consult your doctor.
warnings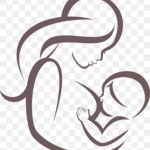 Breast feeding
CONSULT YOUR DOCTOR
TYLIDYS 250mg Tablet is probably unsafe to use during breastfeeding. Limited human data suggests that the drug may pass into the breastmilk and harm the baby.
warnings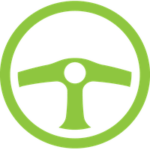 Driving
SAFE
TYLIDYS 250mg Tablet does not usually affect your ability to drive.
warnings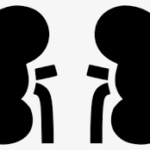 Kidney
SAFE IF PRESCRIBED
TYLIDYS 250mg Tablet is safe to use in patients with kidney disease. No dose adjustment of TYLIDYS 250mg Tablet is recommended.
warnings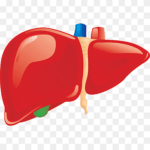 Liver
CAUTION
TYLIDYS 250mg Tablet should be used with caution in patients with severe liver disease. Dose adjustment of TYLIDYS 250mg Tablet may be needed. Please consult your doctor.
Dose adjustment is not recommended in patients with mild to moderate liver disease.
warnings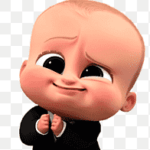 CHILDREN CAUTION
UNSAFE
TYLIDYS 250mg Tablet is not recommended for use in children and adolescents below 18 years.

  TYLIDYS 250mg Tablet Habit Forming :  NO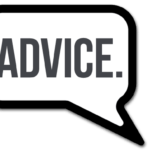 expert advice
WHAT IF YOU FORGET TO TAKETYLIDYS 250 TABLET?
If you miss a dose of TYLIDYS 250mg Tablet, consult your doctor.
• It should be taken 1 hour before or 2 hours after the meal, preferably at the same time every day.
• Diarrhea may occur as a side effect. Drink plenty of fluids and inform your doctor if it doesn't stop or if you find blood in your stools.
• Use a reliable contraceptive method to prevent pregnancy while you are taking this medicine and for a month after you stop taking it.
• Monitor your blood pressure regularly while taking this medication. Inform your doctor if you notice symptoms of very high blood pressure such as severe headache, confusion, problems with your eyesight, nausea or vomiting.
• It may cause serious bleeding problem. Inform your doctor if you get headaches, stomach pain or if you notice blood in your urine or stools.
• Do not take this medicine if you are pregnant, planning to conceive or breastfeeding.
   FOOD AND DRINK
Eat a healthy and balanced diet. Eat vitamin and nutrient-rich food such as dark-green, yellow, orange, and red vegetables and fruit as it helps to boost your immune system. Option for lean protein and whole grains.
Avoid eating raw meat and eggs. Consume properly boiled and cooked meat, poultry, or seafood.
Eat bland and low-fat foods and avoid spicy or oily foods if you experience nausea or vomiting.
Try to reduce emotional and physical stress by spending time with family or whatever makes you happy.
Drink more fluids and avoid alcoholic beverages to prevent dehydration.
Wash your hands properly before and after eating.
Make sure you sleep at least 8 hours a day.