Last Updated on March 20, 2023 by admin
Buy Imatib 100mg Online Price @300
About Imatib 100mg Tablet
SALT COMPOSITION
Imatinib mesylate (100mg)
Imatib 100 Tablet belongs to the class of medicines known as tyrosine kinase inhibitors. It is used in the treatment of blood cancer (chronic myeloid leukaemia and Acute lymphocytic leukemia) and gastrointestinal stromal tumor.
Imatib 100 Tablet should be taken with food, but better to have it same time every day to get the most benefit. You should continue to take it as long as your doctor advises for it. The duration of treatment varies according to your need and response to treatment. Taking it in the wrong way or taking too much can cause very serious side effects. It may take several weeks or months for you to see or feel the benefits but do not stop taking it unless your doctor tells you to.
The most common side effects of this medicine include edema, nausea, vomiting, muscle cramps, musculoskeletal pain, diarrhea, rash, fatigue, and abdominal pain. Let your doctor know if you experience unexpected rapid weight gain. Your doctor may advise for regular monitoring of blood cells and liver function while you are taking this medicine. Do not drive or do anything requiring mental focus if you experience dizziness and blurry vision.
Many other medicines can affect, or be affected by, this medicine so let your healthcare team know all medications you are using. This medicine is not recommended during pregnancy or while breastfeeding. The use of effective contraception by both males and females during treatment is important to avoid pregnancy.
USES OF IMATIB TABLET
Blood cancer (Chronic myeloid leukaemia)
Blood cancer (Acute lymphocytic leukemia)
Gastrointestinal stromal tumour
BENEFITS OF IMATIB TABLET
In Blood cancer (Chronic myeloid leukaemia)
Blood cancer, also called leukemia, is a cancer of the blood-forming tissues, that decreases the body's ability to fight infection. Imatib 100 Tablet kills or stops the growth of cancer cells and also prevents the multiplication of cancer cells. It is a potent and very toxic medicine and you should discuss the risks and benefits with your doctor. You should avoid drinking alcohol while having this treatment and drink plenty of water to stay hydrated.
Show More
SIDE EFFECTS OF IMATIB TABLET
Most side effects do not require any medical attention and disappear as your body adjusts to the medicine. Consult your doctor if they persist or if you're worried about them
Common side effects of Imatib
Edema (swelling)
Nausea
Vomiting
Muscle cramp
Musculoskeletal (bone, muscle or joint) pain
Diarrhea
Rash
Fatigue
Abdominal pain
HOW TO USE IMATIB TABLET
Take this medicine in the dose and duration as advised by your doctor. Swallow it as a whole. Do not chew, crush or break it. Imatib 100 Tablet is to be taken with food.
HOW IMATIB TABLET WORKS
Imatib 100 Tablet is an anti-cancer medication. A protein enzyme, bcr-abl tyrosine kinase, responsible for the growth of abnormal proliferation of cancer cells. This medicine inhibits the proliferation and induces apoptosis (planned cell death) in bcr-abl positive cells (cancer cells). This is how it works to stop or slow the spread of cancer.
SAFETY ADVICE
warnings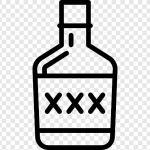 Alcohol
CONSULT YOUR DOCTOR
It is not known whether it is safe to consume alcohol with Imatib 100 Tablet. Please consult your doctor.
warnings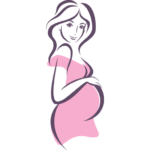 Pregnancy
CONSULT YOUR DOCTOR
Imatib 100 Tablet may be unsafe to use during pregnancy. Although there are limited studies in humans, animal studies have shown harmful effects on the developing baby. Your doctor will weigh the benefits and any potential risks before prescribing it to you. Please consult your doctor.
warnings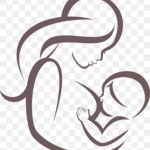 Breast feeding
CONSULT YOUR DOCTOR
Imatib 100 Tablet is probably unsafe to use during breastfeeding. Limited human data suggests that the drug may pass into the breastmilk and harm the baby.
warnings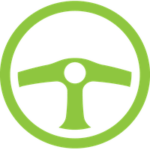 Driving
SAFE
Imatib 100 Tablet does not usually affect your ability to drive.
warnings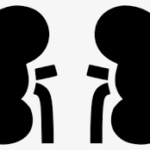 Kidney
SAFE IF PRESCRIBED
Imatib 100 Tablet is safe to use in patients with kidney disease. No dose adjustment of Imatib 100 Tablet is recommended.
warnings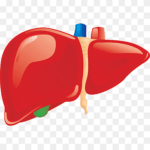 Liver
CAUTION
Imatib 100 Tablet should be used with caution in patients with severe liver disease. Dose adjustment of Imatib 100 Tablet may be needed. Please consult your doctor.
Dose adjustment is not recommended in patients with mild to moderate liver disease.
warnings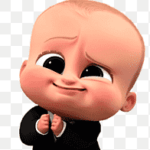 CHILDREN CAUTION
UNSAFE
Imatib 100 Tablet is not recommended for use in children and adolescents below 18 years.

  Imatib 100 Tablet Habit Forming :  NO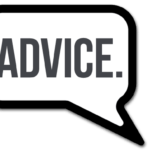 expert advice
WHAT IF YOU FORGET TO TAKE IMATIB TABLET?
If you miss a dose of Imatib 100 Tablet, skip it and continue with your normal schedule. Do not double the dose.
• Always take it with food and a full glass of water to prevent nausea.
• It may cause dizziness or blurred vision. Do not drive or do anything requiring concentration until you know how it affects you.
• Water retention and swelling are very common side effects of Imatib 100 Tablet. Notify your doctor if you have unexpected rapid weight gain.
• Do not change the dose or discontinue use without consulting your doctor.
• Notify your doctor about all the medications you are taking, including over the counter medicines and dietary supplements.
• Your doctor may get regular blood tests done to monitor your liver function and the number of blood cells in your blood.
   FOOD AND DRINK
Eat a healthy and balanced diet. Eat vitamin and nutrient-rich food such as dark-green, yellow, orange, and red vegetables and fruit as it helps to boost your immune system. Option for lean protein and whole grains.
Avoid eating raw meat and eggs. Consume properly boiled and cooked meat, poultry, or seafood.
Eat bland and low-fat foods and avoid spicy or oily foods if you experience nausea or vomiting.
Try to reduce emotional and physical stress by spending time with family or whatever makes you happy.
Drink more fluids and avoid alcoholic beverages to prevent dehydration.
Wash your hands properly before and after eating.
Make sure you sleep at least 8 hours a day.