Last Updated on April 23, 2023 by admin
Buy Soranib 200 mg Tablet Price Online Only @1299
Soranib 200mg Tablet 1*30s
About Soranib Tablet
SALT COMPOSITION
Sorafenib (200mg)
Soranib Tablet belongs to the class of medicines known as tyrosine kinase inhibitors used in the treatment of liver cancer, kidney cancer, and thyroid cancer.
Soranib Tablet should be taken on an empty stomach, but try to have it at the same time every day to get the most benefits. Your doctor will decide what dose is necessary and how often you need to take it. This will depend on what you are being treated for and may change from time to time. You should take it exactly as your doctor has advised. Taking it in the wrong way or taking too much can cause very serious side effects. It may take several weeks or months for you to see or feel the benefits but do not stop taking it unless your doctor tells you to.
Fatigue, nausea, loss of appetite, hair loss and diarrhea are some common side effects of this medicine. It might cause high blood pressure, so the doctor may ask you for a regular check-up of blood pressure. You must inform your doctor if you notice severe skin reaction such as skin rash, or any pain, swelling, and redness of your hands and feet.
Before taking it, tell your doctor if you have heart disease, liver, or kidney problems or high blood pressure. Many other medicines can affect, or be affected by, this medicine so let your healthcare team know all medications you are using. This medicine is not recommended during pregnancy or while breastfeeding. The use of effective contraception by both males and females during treatment is important to avoid pregnancy.
USES OF SORANIB TABLET
Liver cancer
Kidney cancer
Thyroid cancer
BENEFITS OF SORANIB TABLET
Liver cancer is the cancer that develops in the cells of the liver called hepatocytes. There may be no symptoms present in the early stages of the cancer but as the disease advances to later stages symptoms such as weight loss, stomach pain, vomiting and yellowed skin. Soranib Tablet kills the cancer cells and prevents further growth and spread of cancer to other unaffected areas. Follow your doctor's instructions carefully and do not drink alcohol or smoke. Alcohol intake or smoking can worsen your condition and hinder your recovery.
Show More
SIDE EFFECTS OF SORANIB TABLET
Most side effects do not require any medical attention and disappear as your body adjusts to the medicine. Consult your doctor if they persist or if you're worried about them
Common side effects of Soranib
Fatigue
Nausea
Loss of appetite
Diarrhea
Abdominal pain
Hair loss
Weight loss
Rash
Painful blisters on hands and feet
HOW TO USE SORANIB TABLET
Take this medicine in the dose and duration as advised by your doctor. Swallow it as a whole. Do not chew, crush or break it. Soranib Tablet is to be taken empty stomach.
HOW SORANIB TABLET WORKS
Soranib Tablet is an anti-cancer medication. It works by blocking the action of the abnormal protein that signals cancer cells to multiply. This helps to stop or slow the spread of cancer cells.
SAFETY ADVICE
warnings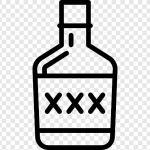 Alcohol
CONSULT YOUR DOCTOR
It is not known whether it is safe to consume alcohol with Soranib Tablet. Please consult your doctor.
warnings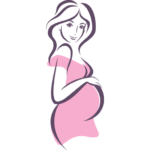 Pregnancy
CONSULT YOUR DOCTOR
Soranib Tablet is unsafe to use during pregnancy as there is definite evidence of risk to the developing baby. However, the doctor may rarely prescribe it in some life-threatening situations if the benefits are more than the potential risks. Please consult your doctor.
warnings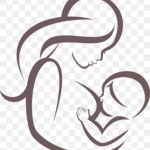 Breast feeding
UNSAFE
Soranib Tablet is unsafe to use during breastfeeding. Data suggests that the drug may cause toxicity to the baby.
warnings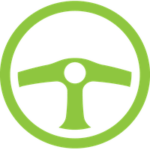 Driving
SAFE
Soranib Tablet does not usually affect your ability to drive.
warnings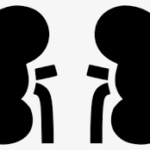 Kidney
SAFE IF PRESCRIBED
Soranib Tablet is safe to use in patients with kidney disease. No dose adjustment of Soranib Tablet is recommended.
Regular monitoring of blood tests may be advised while you are taking this medicine.
warnings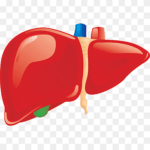 Liver
CAUTION
Soranib Tablet should be used with caution in patients with severe liver disease. Dose adjustment of Soranib Tablet may be needed. Please consult your doctor.
warning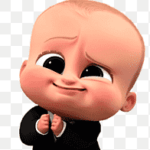 CHILDREN CAUTION
UNSAFE
Soranib Tablet is not recommended for use in children and adolescents below 18 years.

  Soranib Tablet Habit Forming :  NO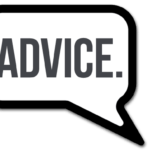 expert advice
WHAT IF YOU FORGET TO TAKE SORANIB TABLET?
If you miss a dose of Soranib Tablet, skip it and continue with your normal schedule. Do not double the dose.
Soranib Tablet is used in the treatment of liver, kidney, and thyroid cancer.
Take it without food, or with a low fat meal and a full glass of water.
Take it at the same time everyday to maintain consistent levels in your body.
Women who could get pregnant should use a reliable method of contraception to prevent pregnancy while taking this medicine.
Your doctor may regularly monitor your blood pressure while you are taking this medicine.
Inform your doctor if you get a skin rash, or any pain, swelling, and redness of your hands and feet while you are taking this medicine.
Do not change the dose or discontinue use without consulting your doctor.
FAQs ABOUT SORANIB TABLET
Q: How does SORANIB TABLET work?
A: SORANIB TABLET is an oral multi-kinase inhibitor which blocks tumour cell growth. It targets several enzymes on the surface of cancer cells and also targets within the cell. Several of these targets are thought to be involved in angiogenesis (making of blood vessels). SORANIB TABLET works by slowing down the rate of growth of cancer cells and cutting off the blood supply that keeps cancer cells growing.
Q: Does SORANIB TABLET affects fertility?
A: Yes, SORANIB TABLET reduces fertility in both men and women. Consult your doctor before taking SORANIB TABLET if you want to father a child or if you are a woman with childbearing potential. Your doctor may recommend you to use effective contraceptive measures during treatment with SORANIB TABLET
Q: What are the common side effects of taking SORANIB TABLET?
A: The most common side effects of taking SORANIB TABLET are nausea, diarrhoea, vomiting, constipation, feeling weak or tiredness, and hair loss (alopecia). Consult your physician if any of the symptoms worsen.
Q: For how long should I need to take SORANIB TABLET?
A: If SORANIB TABLET is well tolerated, then you should continue taking it for the duration as suggested by the doctor. However, if you experience any unusual reactions which bothers you talk to your doctor for advice
Q: Is SORANIB TABLET safe to use in patients with heart disease?
A: SORANIB TABLET should be used with caution in patients with high blood pressure and heart diseases such as abnormal heart rhythm disorders called prolonged QT interval. Consult your doctor before taking SORANIB TABLET
Substitutes for Soranib Tablet