Last Updated on March 18, 2023 by admin
Buy POMIDE 4MG CAPSULES 21s 
INTRODUCTION
POMIDE 4mg Capsule is used in the treatment of multiple myeloma and is used in combination with some other medicine (dexamethasone). It works by helping the bone marrow to produce normal blood cells and by killing abnormal cells.
POMIDE 4mg Capsule can be taken with or without food, but better to take it at the same time every day. Your doctor will decide what dose is necessary and how often you need to take it. This will depend on what you are being treated for and may change from time to time. You should take it exactly as your doctor has advised. Taking it in the wrong way or taking too much can cause very serious side effects. It may take several weeks or months for you to see or feel the benefits but do not stop taking it unless your doctor tells you to.
The most common side effects of this medicine include fatigue, fever, bone pain, muscle cramp, and diarrhea. This medicine may reduce the number of blood cells (decrease red blood and white blood cells) in your blood, thereby, increasing the susceptibility to infections. Regular blood tests are required to check your blood cells along with heart, liver, and blood uric acid levels.
Many other medicines can affect, or be affected by, this medicine so let your healthcare team know all medications you are using. This medicine is not recommended during pregnancy or while breastfeeding. The use of effective contraception by both males and females during treatment is important to avoid pregnancy. It makes your skin more sensitive towards sunlight, take caution while stepping out or wear protective clothing.
USES OF POMIDE CAPSULE
Multiple myeloma
BENEFITS OF POMIDE CAPSULE
In Multiple myeloma
If you have multiple myeloma, your body is destroying bone faster than it is being replaced. This makes bones weak and painful and more likely to break. POMIDE 4mg Capsule may be prescribed along with other medicines. It is an important part of your treatment and increases the survival rate of people with multiple myeloma. This medicine will kill the abnormal cells and prevent their further growth as well as spread to other parts of the body. Follow your doctor's instructions carefully to get the most benefit. Supplements of calcium and Vitamin D3 are also effective and may be prescribed if you do not have high blood calcium levels.
SIDE EFFECTS OF POMIDE CAPSULE
Most side effects do not require any medical attention and disappear as your body adjusts to the medicine. Consult your doctor if they persist or if you're worried about them
Common side effects of POMIDE
Fatigue
Fever
Bone pain
Muscle cramp
Diarrhea
Nausea
Constipation
Breathing problems
Cough
Decreased appetite
Decreased white blood cell count (neutrophils)
Low blood platelets
Decreased white blood cell count (lymphocytes)
Anemia (low number of red blood cells)
HOW TO USE POMIDE CAPSULE
Take this medicine in the dose and duration as advised by your doctor. POMIDE 4mg Capsule may be taken with or without food, but it is better to take it at a fixed time.
HOW POMIDE CAPSULE WORKS
POMIDE 4mg Capsule is in a class of medications called immunomodulatory agents. It works by helping the bone marrow to produce normal blood cells and by killing abnormal cells in the bone marrow.
SAFETY ADVICE
warnings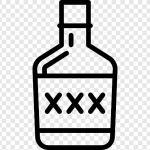 Alcohol
CONSULT YOUR DOCTOR
It is not known whether it is safe to consume alcohol with POMIDE 4mg Capsule. Please consult your doctor.
warnings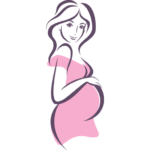 Pregnancy
CONSULT YOUR DOCTOR
POMIDE 4mg Capsule may be unsafe to use during pregnancy. Although there are limited studies in humans, animal studies have shown harmful effects on the developing baby. Your doctor will weigh the benefits and any potential risks before prescribing it to you. Please consult your doctor.
warnings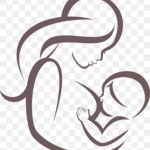 Breast feeding
CONSULT YOUR DOCTOR
POMIDE 4mg Capsule is probably unsafe to use during breastfeeding. Limited human data suggests that the drug may pass into the breastmilk and harm the baby.
warnings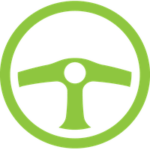 Driving
SAFE
POMIDE 4mg Capsule does not usually affect your ability to drive.
warnings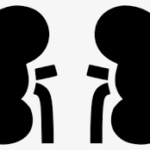 Kidney
SAFE IF PRESCRIBED
POMIDE 4mg Capsule is safe to use in patients with kidney disease. No dose adjustment of POMIDE 4mg Capsule is recommended.
warnings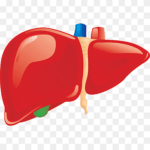 Liver
CAUTION
POMIDE 4mg Capsule should be used with caution in patients with severe liver disease. Dose adjustment of POMIDE 4mg Capsule may be needed. Please consult your doctor.
Dose adjustment is not recommended in patients with mild to moderate liver disease.
warnings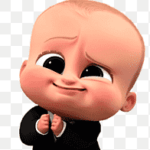 CHILDREN CAUTION
UNSAFE
POMIDE 4mg Capsule is not recommended for use in children and adolescents below 18 years.

   POMIDE 4mg Capsule Habit Forming :  NO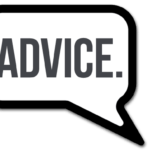 expert advice
POMIDE 4mg Capsule can be taken with or without food, but try to have it at the same time every day.
Do not skip any dose and complete the course as suggested by your doctor.
Use an effective method of birth control to avoid pregnancy while taking this medication.
Do not donate blood to anyone during the treatment or after 7 days of the treatment.
Your doctor may get regular blood tests done to monitor your blood cell count and liver function.
It makes you feel dizzy. Do not drive or operate machinery until you know how it affects you.
   FOOD AND DRINK
Eat a healthy and balanced diet. Eat vitamin and nutrient-rich food such as dark-green, yellow, orange, and red vegetables and fruit as it helps to boost your immune system. Option for lean protein and whole grains.
Avoid eating raw meat and eggs. Consume properly boiled and cooked meat, poultry, or seafood.
Eat bland and low-fat foods and avoid spicy or oily foods if you experience nausea or vomiting.
Try to reduce emotional and physical stress by spending time with family or whatever makes you happy.
Drink more fluids and avoid alcoholic beverages to prevent dehydration.
Wash your hands properly before and after eating.
Make sure you sleep at least 8 hours a day.