Last Updated on April 23, 2023 by admin
Buy Nuace Tablet
Nuace Tablet INTRODUCTION
SALT COMPOSITION
Darunavir (800mg) + Ritonavir (100mg)
Nuace Tablet is a combination of antiretrovirals medicines. It is prescribed to treat HIV (human immunodeficiency virus) infection. It boosts up the immunity to fight against HIV to manage or treat AIDS (acquired immunodeficiency syndrome).
Nuace Tablet restricts the growth of HIV in the body and reduces the risk of getting HIV-related complications to improve the lifespan of an individual. The medicine can be taken with or without food. Taking these medicines regularly at the same time increases their effectiveness. A dose of this medicine should not be missed as it can affect your recovery. It is important to complete the full course of the treatment until your doctor advises you to stop it. Sudden discontinuation of the treatment may affect the potency of the medicine.
The most common side effects of this medicine are headaches, nasal congestion, diarrhea, nausea, weakness and tiredness, cough, and rash. These side effects are generally temporary, but if they persist or become serious inform your doctor. This medicine can also make you feel lazy or weak, so it is advised to avoid driving. Drinking plenty of fluid can help you to cope up with the side effects, so stay hydrated.
Before starting with the treatment, you should consult your doctor if you are pregnant or breastfeeding, or have any health condition. Your doctor may suggest regular blood tests to check your blood counts, kidney and liver functions, and other health conditions. If you are HIV positive, you should not breastfeed or share personal belongings like razors or toothbrushes. Consult your doctor to know about safe sex methods in order to prevent transmission of HIV during intercourse.
USES OF NUACE TABLET
Treatment of HIV infection
BENEFITS OF NUACE TABLET
In Treatment of HIV infection
Nuace Tablet Tablet controls HIV infection by preventing the virus from multiplying in the body. It also helps your immune system to work better and may decrease your chance of developing HIV-related illnesses such as AIDS. This ensures that you live a long and healthy life. Avoid skipping doses and follow your doctor's instructions carefully to get maximum benefit. Taking Nuace Tablet along with practicing safer sex and making other lifestyle changes may decrease the risk of transmitting the HIV virus to other people.
SIDE EFFECTS OF NUACE TABLET
Most side effects do not require any medical attention and disappear as your body adjusts to the medicine. Consult your doctor if they persist or if you're worried about them
Common side effects of Nuace Tablet
Diarrhea
Headache
Nausea
Abdominal pain
Rash
Vomiting
HOW TO USE NUACE TABLET
Take this medicine in the dose and duration as advised by your doctor. Swallow it as a whole. Do not chew, crush or break it. Nuace Tablet may be taken with or without food, but it is better to take it at a fixed time.
HOW NUACE TABLET WORKS
Nuace Tablet is a combination of two anti-HIV medicines. Altogether, Darunavir and Ritonavir work by interfering with an enzyme (protease), which is required by HIV-infected cells to make new viruses. This stops the production of new viruses. This is how it works to treat HIV infections.
SAFETY ADVICE
warnings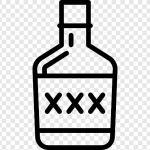 Alcohol
UNSAFE
It is unsafe to consume alcohol with Nuace Tablet.
warnings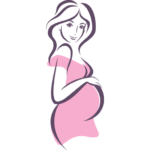 Pregnancy
CONSULT YOUR DOCTOR
Information regarding the use of Nuace Tablett during pregnancy is not available. Please consult your doctor.
warnings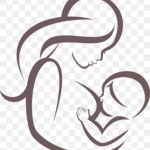 Breast feeding
CONSULT YOUR DOCTOR
Information regarding the use of Nuace Tablet during breastfeeding is not available. Please consult your doctor.
warnings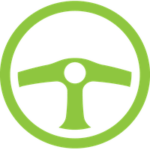 Driving
CONSULT YOUR DOCTOR
It is not known whether Nuace Tablet alters the ability to drive. Do not drive if you experience any symptoms that affect your ability to concentrate and react.
warnings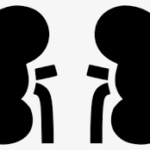 Kidney
CONSULT YOUR DOCTOR
There is limited information available on the use of Nuace Tablet in patients with kidney disease. Please consult your doctor.
warnings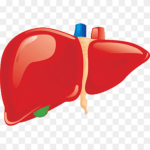 Liver
CAUTION
Nuace Tablet should be used with caution in patients with liver disease. Dose adjustment of Nuace Tablet may be needed. Please consult your doctor.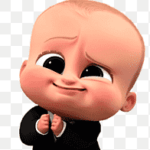 CHILDREN
UNSAFE
Nuace Tablet is not recommended for use in children and adolescents below 18 years.
For informational purposes only. Consult a doctor before taking any medicines.
Nuace Tablet is used for the treatment of HIV infection.
It is better to take it at mealtime (or within 30 minutes of eating a meal) as this will help your body to absorb the medicine.
Keep your regular appointments with your doctor so that your progress can be monitored. You will need to have regular blood tests while you are taking this medicine, to make sure your liver stays healthy.
Although treatment with Nuace Tablet may reduce the risk of you passing HIV to others through sexual contact, it does not stop it. It is important that you use condoms.
It is not uncommon for people with HIV to feel depressed, especially soon after the diagnosis has been made and treatment has been started. In such a case, do not hesitate to speak with your doctor.
References:
Janssen Pharmaceutical Companies, [Revised on Feb 2021] [Accessed on 6th Jul 2021], https://www.janssenlabels.com/package-insert/product-monograph/prescribing-information/PREZISTA-pi.pdf
Dr. Reddy's Laboratories (UK) Ltd, Electronic Medicines Compendium (EMC), [Revised on Apr 2021] [Accessed on 6th Jul 2021], https://www.medicines.org.uk/emc/files/pil.9979.pdf
Cipla Ltd., [Revised on 14th May 2020] [Accessed on 6th Jul 2021], https://www.ciplamed.com/print-product-pdf/35307
Accord Healthcare Limited, Electronic Medicines Compendium (EMC), [Revised on Nov 2020] [Accessed on 6th Jul 2021], https://www.medicines.org.uk/emc/files/pil.9279.pdf
KD Tripathi, Antiviral Drugs (Anti-retrovirus), Essentials of Medical Pharmacology, 8th Edition, 2019, 860-872.
Sharon Safrin, Antiviral Agents, Lange's Basic & Clinical Pharmacology, 14th Edition, 2018, 863-894.