Last Updated on March 23, 2023 by admin
Buy Lenalid 25mg Capsule 
PRODUCT INTRODUCTION
Lenalid 25 Capsule is used in the treatment of multiple myeloma and lepra reaction. This medicine belongs to a group of medicines that affect how your immune system works.
Lenalid 25 Capsule can be taken with or without food, but try to have it at the same time every day to get the most benefits. Your doctor will decide what dose is necessary and how often you need to take it. This will depend on what you are being treated for and may change from time to time. You should take it exactly as your doctor has advised. Taking it in the wrong way or taking too much can cause very serious side effects. It may take several weeks or months for you to see or feel the benefits but do not stop taking it unless your doctor tells you to.
Some common side effects of this medicine include headache, weakness, nausea, rash, and dizziness. This medicine may reduce the number of blood cells (decrease red blood and white blood cells) in your blood, thereby, increasing the susceptibility to infections or bleeding. Hence, take caution while performing the activity that might increase your chances of bleeding or avoid contact with people suffering from an infection such as a cold. Regular blood tests are required to check your blood cells while on treatment.
Many other medicines can affect, or be affected by, this medicine so let your healthcare team know all medications you are using. This medicine is not recommended during pregnancy or while breastfeeding. The use of effective contraception by both males and females during treatment is important to avoid pregnancy. You are advised to drink plenty of fluids to stay hydrated while taking this medicine.
USES OF LENALID CAPSULE
Multiple myeloma
Lepra reaction
BENEFITS OF LENALID CAPSULE
If you have multiple myeloma, your body is destroying bone faster than it is being replaced. This makes bones weak and painful and more likely to break. Lenalid 25 Capsule may be prescribed along with other cancer treatments such as chemotherapy. It is an important part of your treatment and increases the survival rate of people with multiple myeloma. This medicine will kill the cancerous cells and prevent their further growth as well as spread to other parts of the body. Follow your doctor's instructions carefully to get the most benefit. Supplements of calcium and Vitamin D3 are also effective and may be prescribed if you do not have high blood calcium levels.
Show More
SIDE EFFECTS OF LENALID CAPSULE
Most side effects do not require any medical attention and disappear as your body adjusts to the medicine. Consult your doctor if they persist or if you're worried about them
Common side effects of Lenalid
Headache
Weakness
Nausea
Rash
Dizziness
Sleepiness
Edema (swelling)
Loss of appetite
Decreased white blood cell count
Decreased calcium level in blood
Weight gain
Muscle weakness
Fatigue
Fever
Anxiety
Blood clots
Dry skin
Weight loss
Confusion
Decreased white blood cell count (neutrophils)
Neuropathy
Constipation
Tremors
HOW TO USE LENALID CAPSULE
Take this medicine in the dose and duration as advised by your doctor. Lenalid 25 Capsule may be taken with or without food, but it is better to take it at a fixed time.
HOW LENALID CAPSULE WORKS
Lenalid 25 Capsule is an anti-cancer medication. It works by enhancing the immune system that indirectly attacks the cancer cells. It prevents the growth of new blood vessels within the tumor. It also restricts the production of chemical messengers (cytokine and growth factor) which are responsible for the growth of cancer cells. This is how it works against cancer.
SAFETY ADVICE
warnings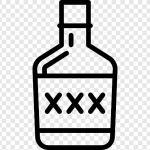 Alcohol
CONSULT YOUR DOCTOR
It is not known whether it is safe to consume alcohol with Lenalid 25 Capsule. Please consult your doctor.
warnings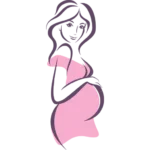 Pregnancy
UNSAFE
Lenalid 25 Capsule is highly unsafe to use during pregnancy. Seek your doctor's advice as studies on pregnant women and animals have shown significant harmful effects to the developing baby.
warnings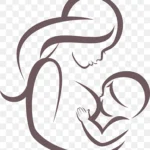 Breast feeding
CONSULT YOUR DOCTOR
Lenalid 25 Capsule is probably unsafe to use during breastfeeding. Limited human data suggests that the drug may pass into the breastmilk and harm the baby.
warnings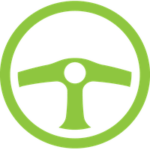 Driving
UNSAFE
Lenalid 25 Capsule may cause side effects which could affect your ability to drive.
You may feel dizzy, tired, sleepy, have vertigo or blurred vision after taking Lenalid 25 Capsule and this may affect your ability to drive.
warnings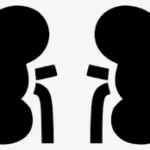 Kidney
CAUTION
Lenalid 25 Capsule should be used with caution in patients with kidney disease. Dose adjustment of Lenalid 25 Capsule may be needed. Please consult your doctor.
warnings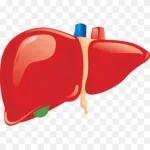 Liver
CAUTION
Lenalid 25 Capsule should be used with caution in patients with liver disease. Dose adjustment of Lenalid 25 Capsule may be needed. Please consult your doctor.
warnings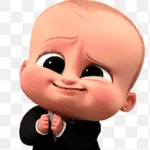 CHILDREN CAUTION
UNSAFE
Lenalid 25mg Tablet is not recommended for use in children and adolescents below 18 years.

  Lenalid 25mg Tablet Habit Forming :  NO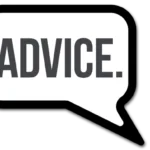 expert advice
WHAT IF YOU FORGET TO TAKE LENALID CAPSULE?
If you miss a dose of Lenalid 25 Capsule, take it as soon as possible. However, if it is almost time for your next dose, skip the missed dose and go back to your regular schedule. Do not double the dose.
You may be monitored with regular blood tests before and during the treatment as lenalidomide may cause a fall in the white blood cells and platelets, required to fight infection, Hemoglobin and blood clotting.
Avoid activities that may cause bruising or injury and avoid contact with people who have colds or infections.
It makes your skin sensitive towards sunlight. Apply sunscreen or wear protective while going out.
It may cause dehydration. Drink plenty of water to stay hydrated while taking medication.
It is not recommended for use in children and adolescents under 18 years.
You should use proper contraceptive methods at least 4 weeks before, during and until 4 weeks after stopping treatment.
Woman of childbearing potential will be required to undergo pregnancy tests before and after the treatment.
You should inform your doctor or dentist that you are taking Lenalid 25 Capsule before you receive any medical or dental care, emergency care, or surgery.
It may cause dizziness or sleepiness. Do not drive or do anything requiring concentration until you know how it affects you.
You may be at risk of developing acute myelogenous leukemia, Hodgkin lymphoma tumor lysis syndrome, fatal liver problems, severe skin reactions, and fatal heart problems during treatment with Lenalid 25 Capsule. You should discuss in advance the benefits and risks of taking this medicine.


   FOOD AND DRINK

Eat a healthy and balanced diet. Eat vitamin and nutrient-rich food such as dark-green, yellow, orange, and red vegetables and fruit as it helps to boost your immune system. Option for lean protein and whole grains.
Avoid eating raw meat and eggs. Consume properly boiled and cooked meat, poultry, or seafood.
Eat bland and low-fat foods and avoid spicy or oily foods if you experience nausea or vomiting.
Try to reduce emotional and physical stress by spending time with family or whatever makes you happy.
Drink more fluids and avoid alcoholic beverages to prevent dehydration.
Wash your hands properly before and after eating.
Make sure you sleep at least 8 hours a day.