Last Updated on March 20, 2023 by admin
Buy Siromus Tablet Online Only @599
About Siromus 1mg Tablet
SALT COMPOSITION
Sirolimus (1mg)
Siromus Tablet is used for prevention of organ rejection in transplant patients. It regulates the body's immune response, so the body can accept the new organ.
Siromus Tablet must be taken in a dose and duration as per the prescription. It can be taken with or without food but make sure to take it at about the same time every day. An overdose of Siromus Tablet may have serious side effects on the body.
Common side effects of Siromus Tablet include edema, Increased blood lipid level, high blood pressure, increased level of creatinine, abdominal pain, diarrhea, headache, fever, urinary tract infection, anemia, nausea, joint pain, and thrombocytopenia. If any of the side effects persist or bother you, consult the doctor immediately. Inform the doctor immediately if you experience any allergic reactions such as rash, shortness of breath, coughing, swelling, etc.
Before taking this Siromus Tablet, it is important to consult your doctor if you have any ongoing medication for any underlying disease. Pregnant and breastfeeding women must inform the doctor prior to the initiation of this treatment. During the treatment, your doctor may advise you for some laboratory tests to know the effects of the medicine in the body. If you notice signs of infection, any changes in the appearance or size of a mole, unusual growths or lumps, or unusual tiredness or weakness during the treatment, you must consult the doctor immediately.
USES OF SIROMUS TABLET
Prevention of kidney transplant rejection
BENEFITS OF SIROMUS TABLET
In Prevention of kidney transplant rejection
Siromus Tablet is used with other medications to prevent kidney transplant rejection. Rejection usually happens due to attack by the immune system of the person receiving the transplanted organ on the transplant itself, in people who are receiving kidney transplants. This Siromus Tablet reduces the activity of a person's own immune system and prevents any such rejection.
SIDE EFFECTS OF SIROMUS TABLET
Most side effects do not require any medical attention and disappear as your body adjusts to the medicine. Consult your doctor if they persist or if you're worried about them
Common side effects of Siromus
Nausea
Increased blood lipid level
Low blood platelets
Headache
Abdominal pain
Fever
Anemia (low number of red blood cells)
Urinary tract infection
Diarrhea
High blood pressure
Increased creatinine level in blood
Joint pain
Edema (swelling)
HOW TO USE SIROMUS TABLET
Take Siromus Tablet in the dose and duration as advised by your doctor. Swallow it as a whole. Do not chew, crush or break it. Siromus 1mg Tablet may be taken with or without food, but it is better to take it at a fixed time.
HOW SIROMUS TABLET WORKS
Siromus 1mg Tablet is an immunosuppressant. It works by suppressing your body's immune response following transplant of an organ (eg. liver, kidney, heart). This helps your body to accept the new organ as if it were your own.
SAFETY ADVICE
warnings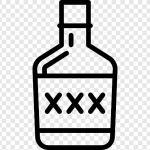 Alcohol
CONSULT YOUR DOCTOR
It is not known whether it is safe to consume alcohol with Siromus 1mg Tablet. Please consult your doctor.
warnings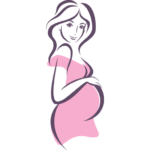 Pregnancy
CONSULT YOUR DOCTOR
Siromus 1mg Tablet may be unsafe to use during pregnancy. Although there are limited studies in humans, animal studies have shown harmful effects on the developing baby. Your doctor will weigh the benefits and any potential risks before prescribing it to you. Please consult your doctor.
warnings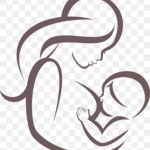 Breastfeeding
CONSULT YOUR DOCTOR
Siromus 1mg Tablet is probably unsafe to use during breastfeeding. Limited human data suggests that the drug may pass into the breastmilk and harm the baby.
warnings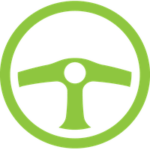 Driving
SAFE
Siromus 1mg Tablet does not usually affect your ability to drive.
warnings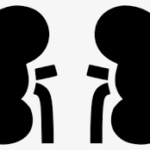 Kidney
SAFE IF PRESCRIBED
Siromus 1mg Tablet is safe to use in patients with kidney disease. No dose adjustment of Siromus 1mg Tablet is recommended.
warnings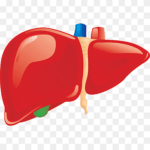 Liver
CAUTION
Siromus 1mg Tablet should be used with caution in patients with severe liver disease. Dose adjustment of Siromus 1mg Tablet may be needed. Please consult your doctor.
Dose adjustment is not recommended in patients with mild to moderate liver disease.
warnings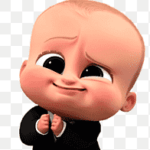 CHILDREN CAUTION
UNSAFE
Siromus 1mg Tablet is not recommended for use in children and adolescents below 18 years.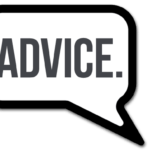 expert advice
•  Siromus 1mg Tablet is used to prevent organ rejection following a kidney transplant operation.
•  Avoid grapefruit juice while you are on treatment with this medicine. This is because a chemical in grapefruit juice increases the amount of Siromus 1mg Tablet in your bloodstream. This makes side-effects more likely.
•  There is a possibility of a slight increase in the risk of skin cancer with Siromus 1mg Tablet. Do not use sunbeds, and avoid strong sunlight or use a sun cream with a high sun protection factor (SPF of at least 15).
•  If you have diabetes mellitus, Siromus Tablet may affect your blood sugar levels. Monitor your sugar level regularly and report any extreme changes to your doctor.
   FOOD AND DRINK
Eat a healthy and balanced diet. Eat vitamin and nutrient-rich food such as dark-green, yellow, orange, and red vegetables and fruit as it helps to boost your immune system. Option for lean protein and whole grains.
Avoid eating raw meat and eggs. Consume properly boiled and cooked meat, poultry, or seafood.
Eat bland and low-fat foods and avoid spicy or oily foods if you experience nausea or vomiting.
Try to reduce emotional and physical stress by spending time with family or whatever makes you happy.
Drink more fluids and avoid alcoholic beverages to prevent dehydration.
Wash your hands properly before and after eating.
Make sure you sleep at least 8 hours a day.